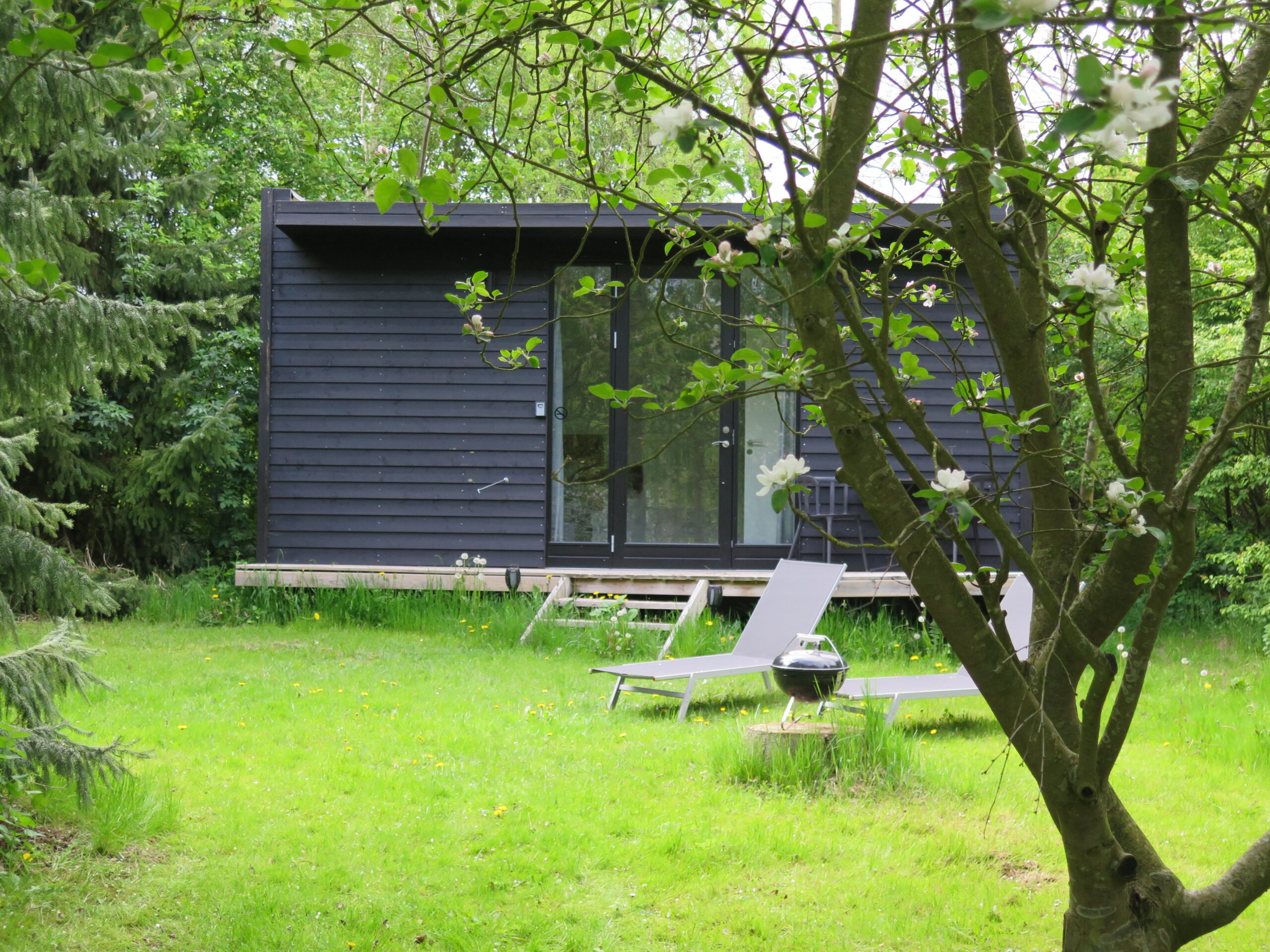 Out beautiful bungalow is a cosy cabin on 22 sqm. The bungalow is simply decorated with small exclusive details.
Your stay always includes lines on the bed.
There is a small kitchen with space to make cold dishes. There is a fridge, kettle, toaster and egg cooker, and of course it is also equipped with dishcloths, towels and tea towels, everything you need to be able to use the kitchen. In the kitchen kabinet, you can find instand coffee and some tea bags.
You have your own bathroom and we make sure you have a clean towel when you check in. - The only thing you need to remember to bring, is your toothbrush, toothpaste and your bath soap
The Bungalow has its own area, with wooden terrace, sun loungers and outdoor barbecue.
- No smoking
- No animals
- Free wifi
To book our bungalow, you need a minimum of two nights stay.
Check-in after 15.00 and check-out before 11.00
We always charge a fee of 200 DKK pr. stay, to cover cleaning at the end of your stay.
We charge 425,- DKK per night on weekdays.
We charge 495,- DKK per night om weekends (friday and saturday)
We charge 495,- DKK per night, the day before a danish holiday.
We charge 495,- DKK per night on danish holidays and in the schules summer holidays ect.
If you have questions regarding the price of the stay, please let us know.